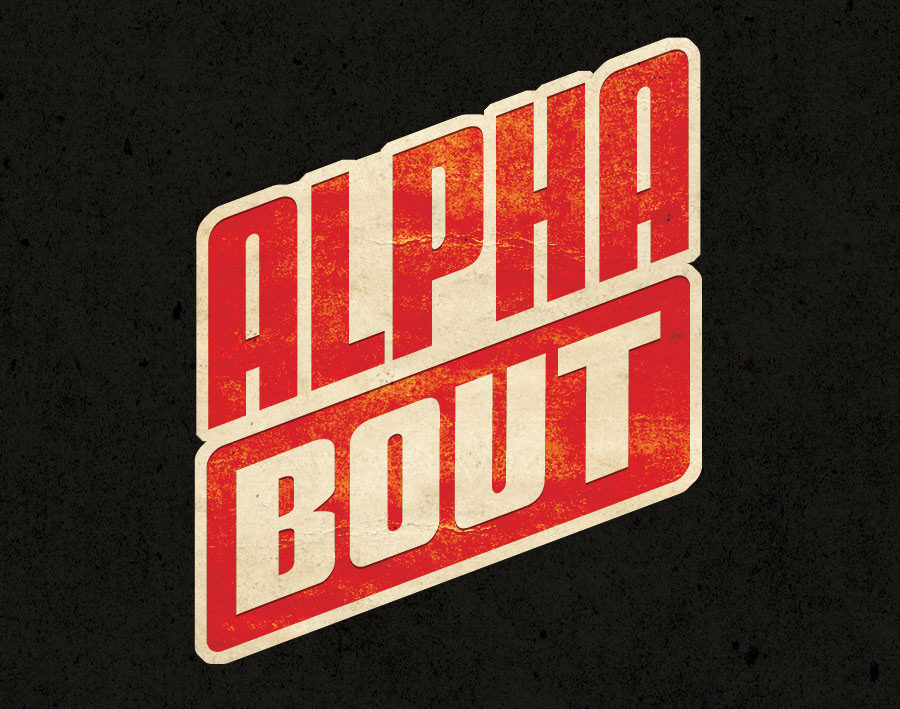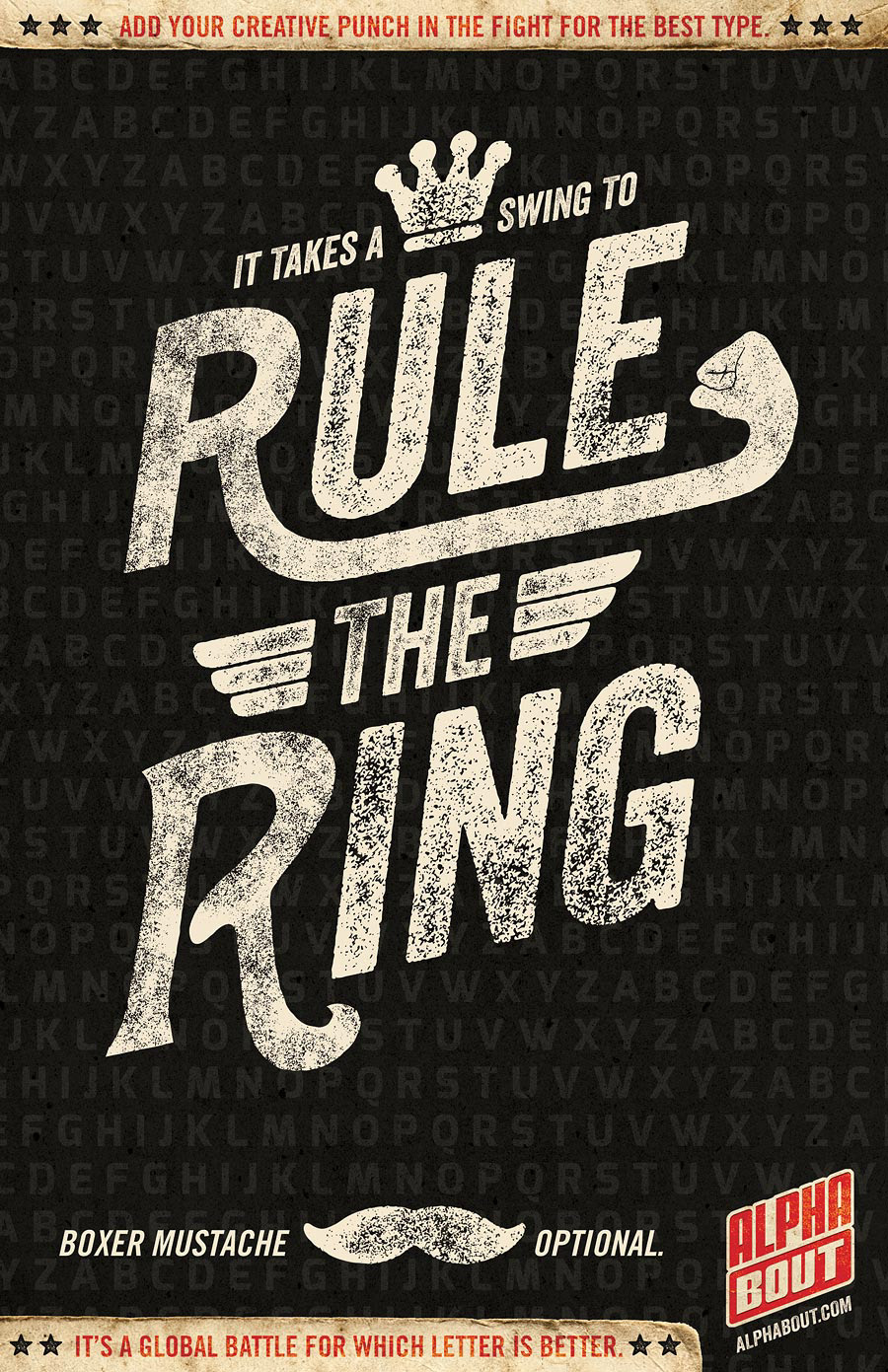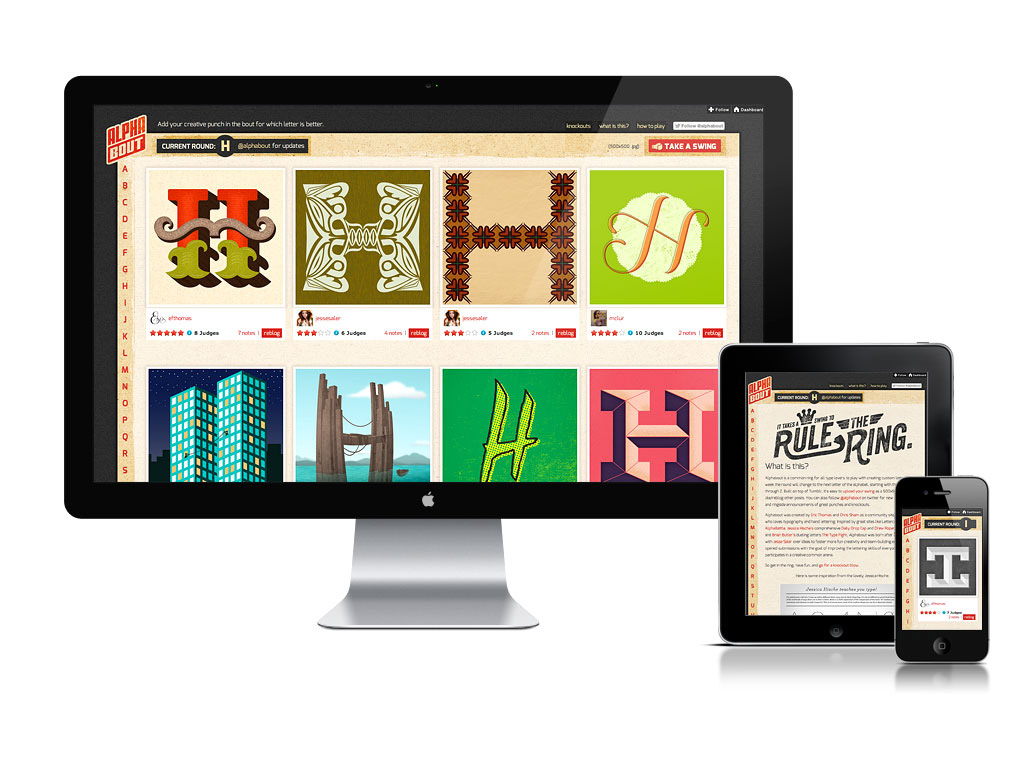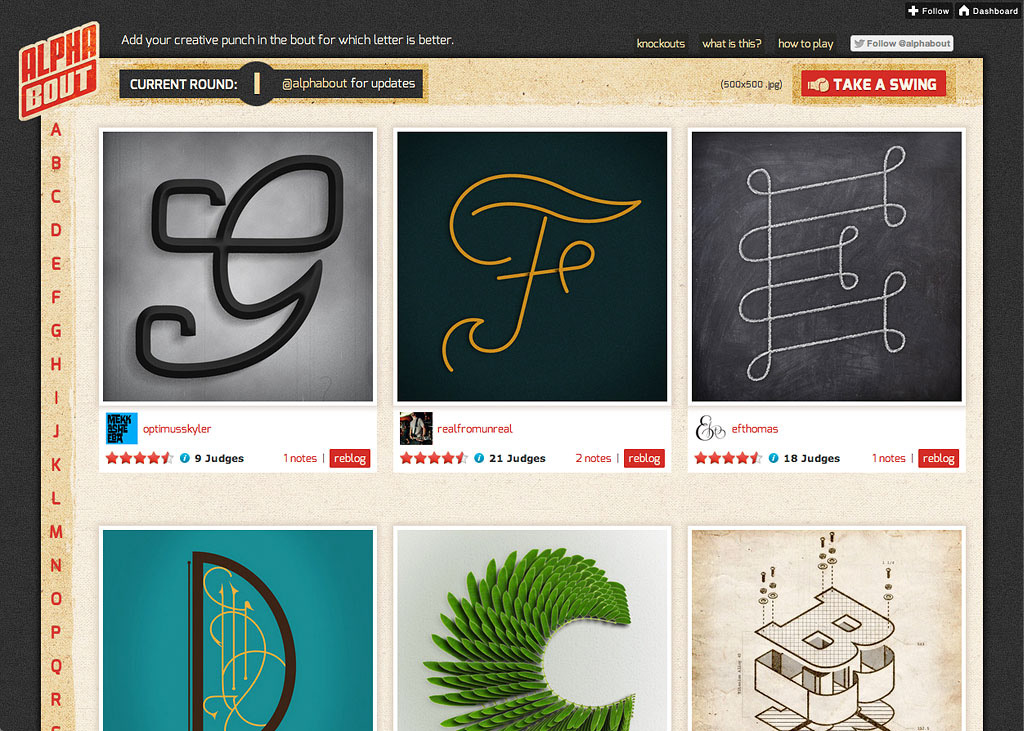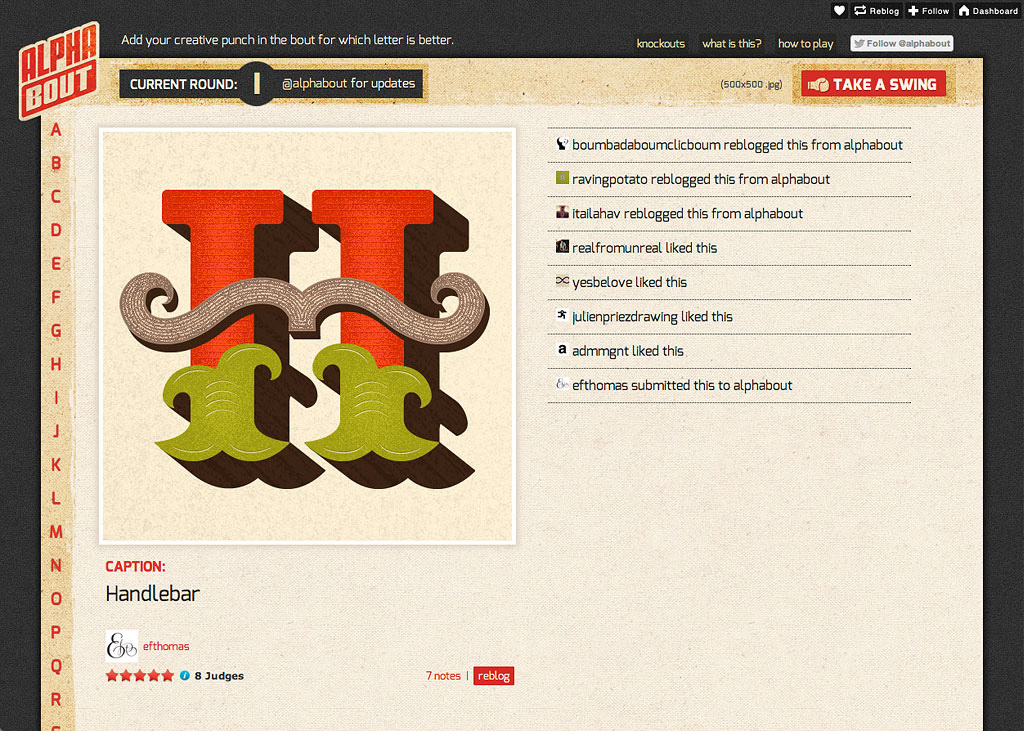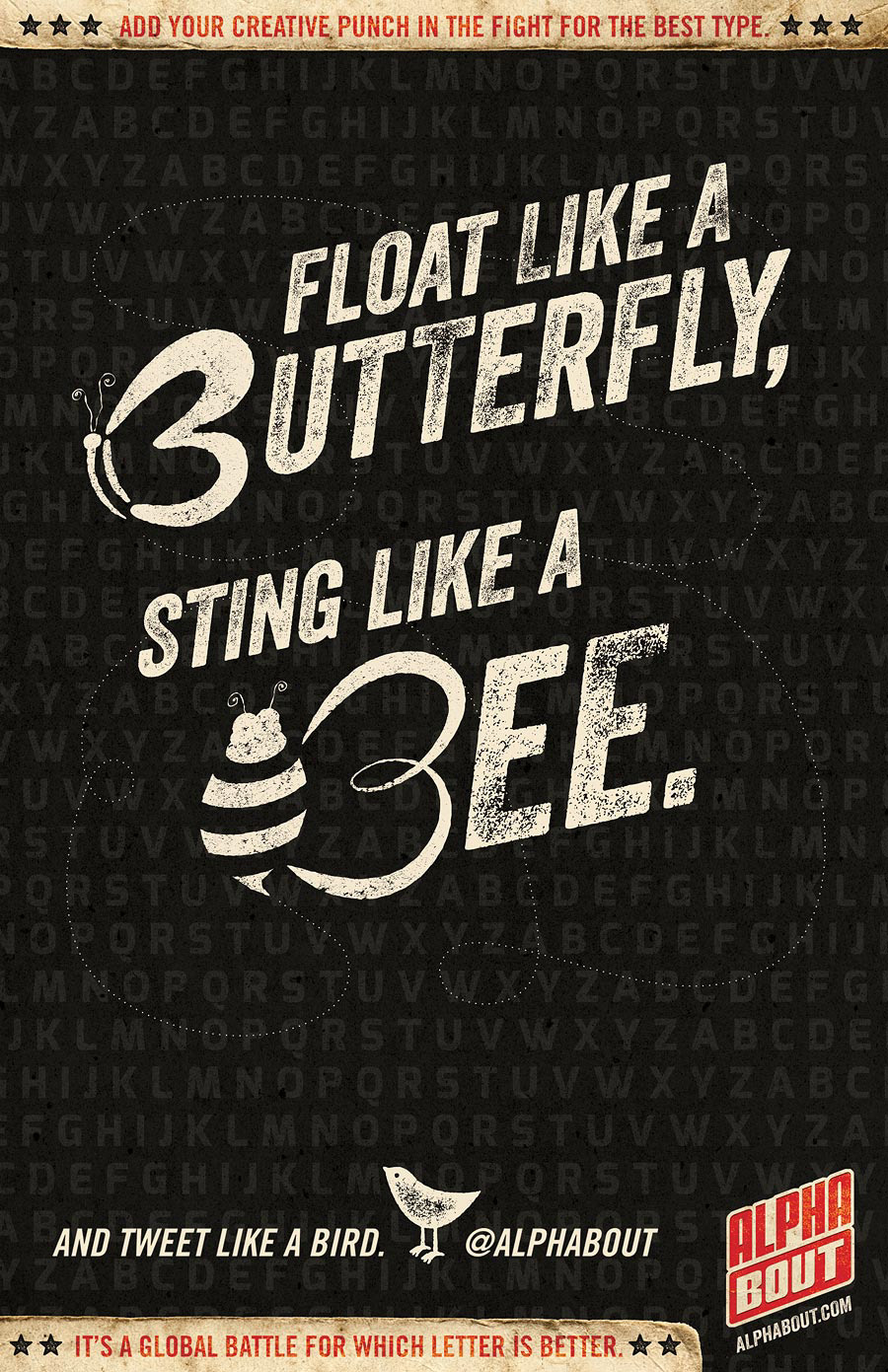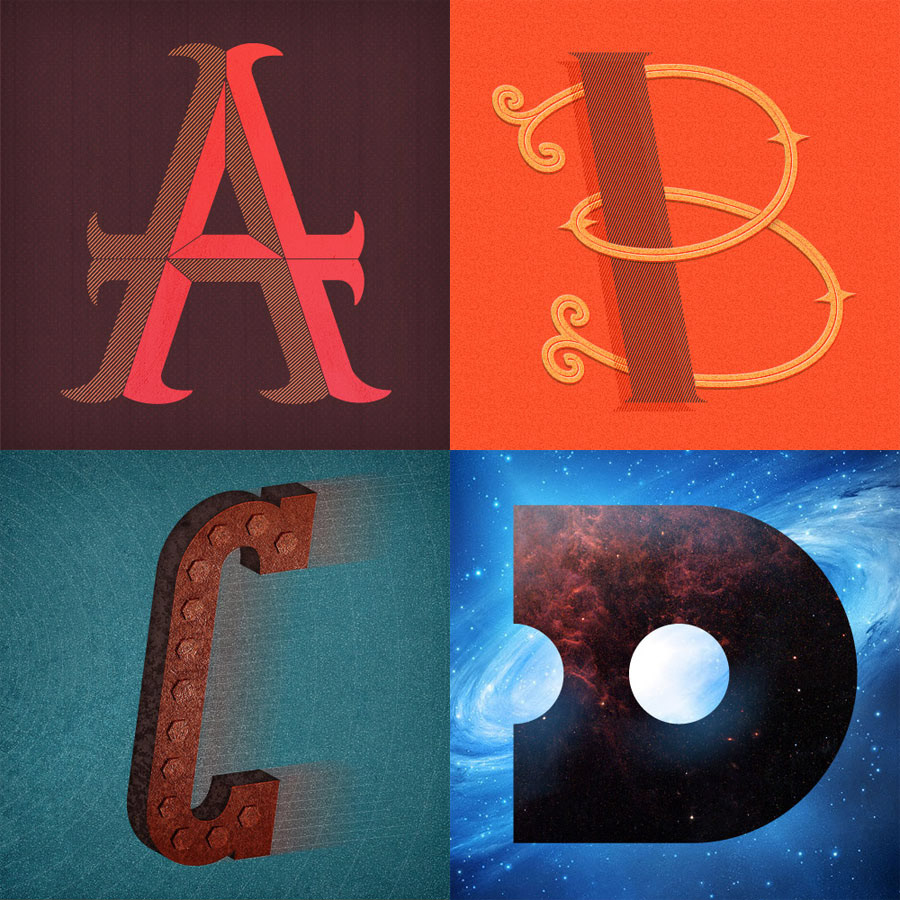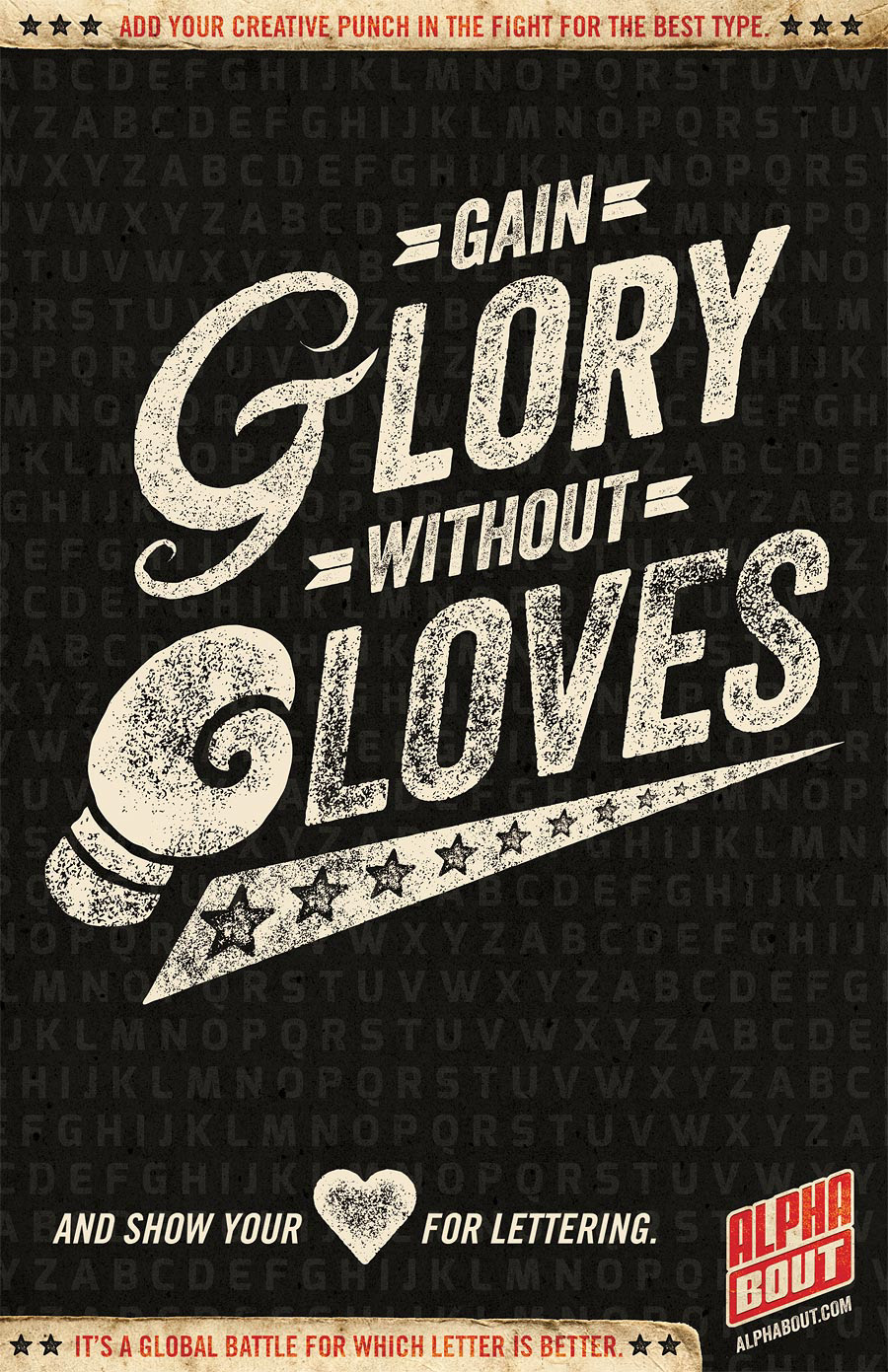 CLIENT:
Personal
ROLES:
 Concept, Creative Direction, Design, Programming
DESCRIPTION:
I have a passion for typography and wanted to create a place for fellow type lovers to play and improve their lettering skills. Influenced by great sites like
Daily Drop Cap
and
The Type Fight
, I wanted a more public arena for lettering. So after a conversation with
Jesse Saler
on fun creativity building exercises, I worked with
Chris Sham
to create
Alphabout.com
. Built on a boxing concept, this ring for like-minded creatives changes letters each week and allows voting for the "knockout" blow.

AWARDS & RECOGNITION:
Gold Addy Award - Digital
Gold Addy Award - Poster Campaign
District 4 Gold Addy Award - Digital
District 4 Gold Addy Award - Poster Campaign