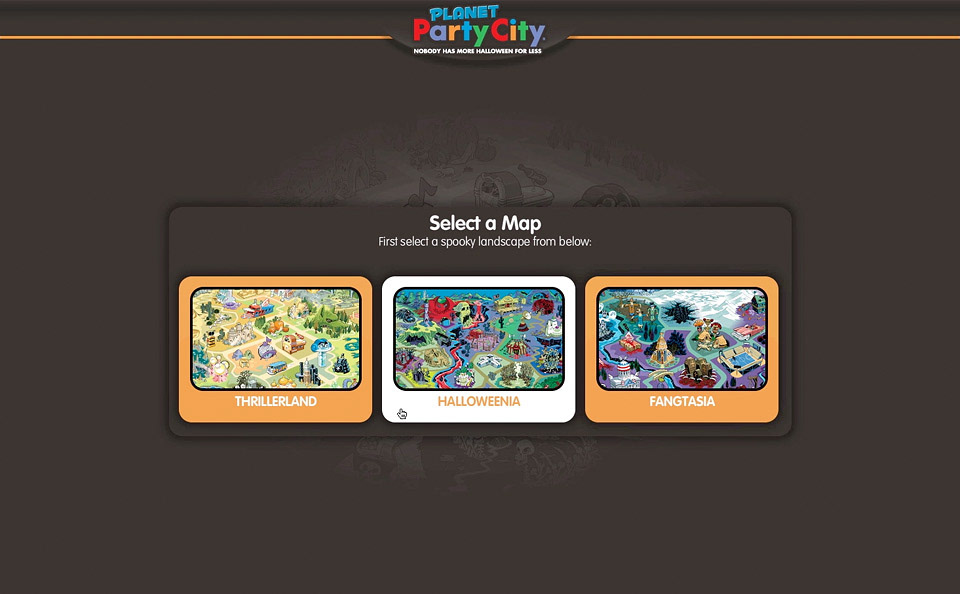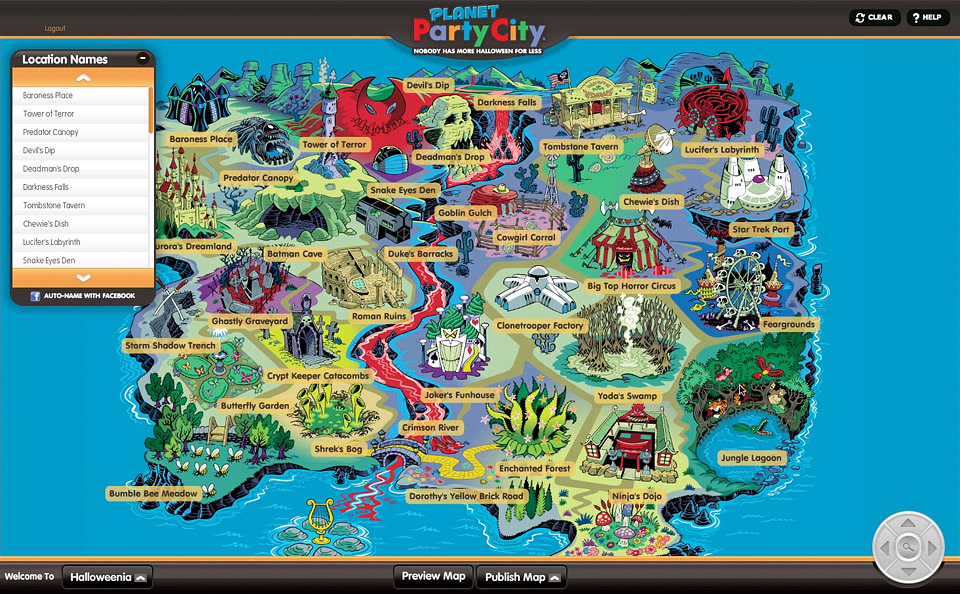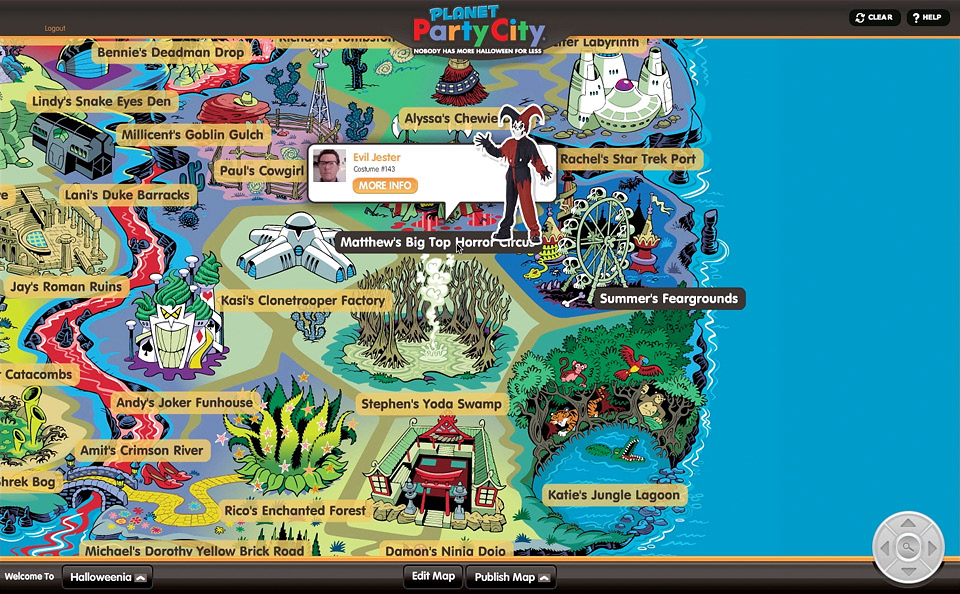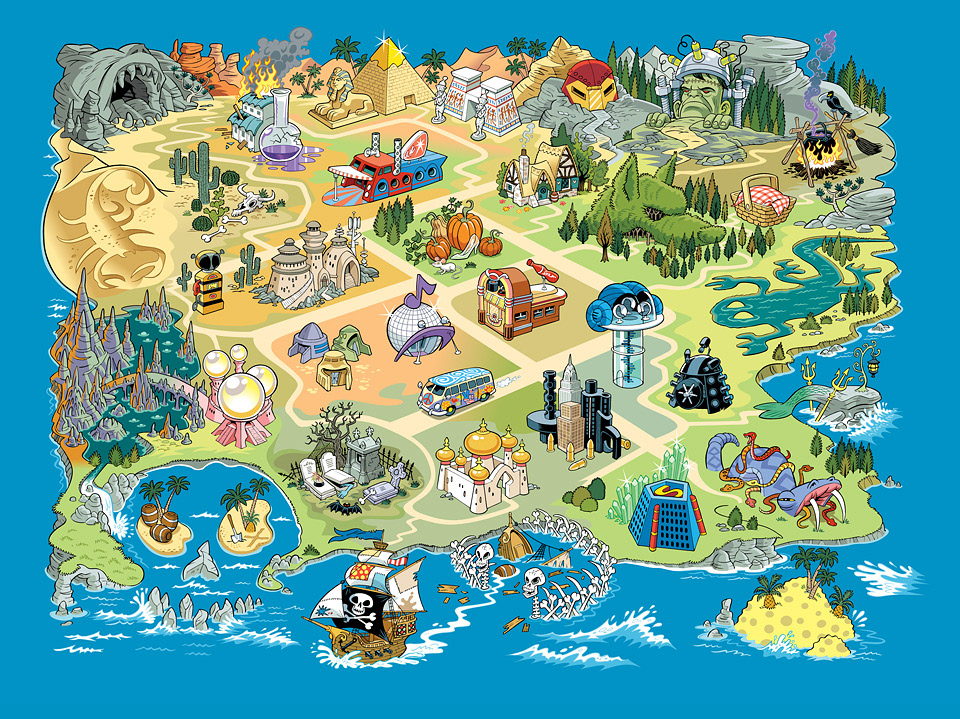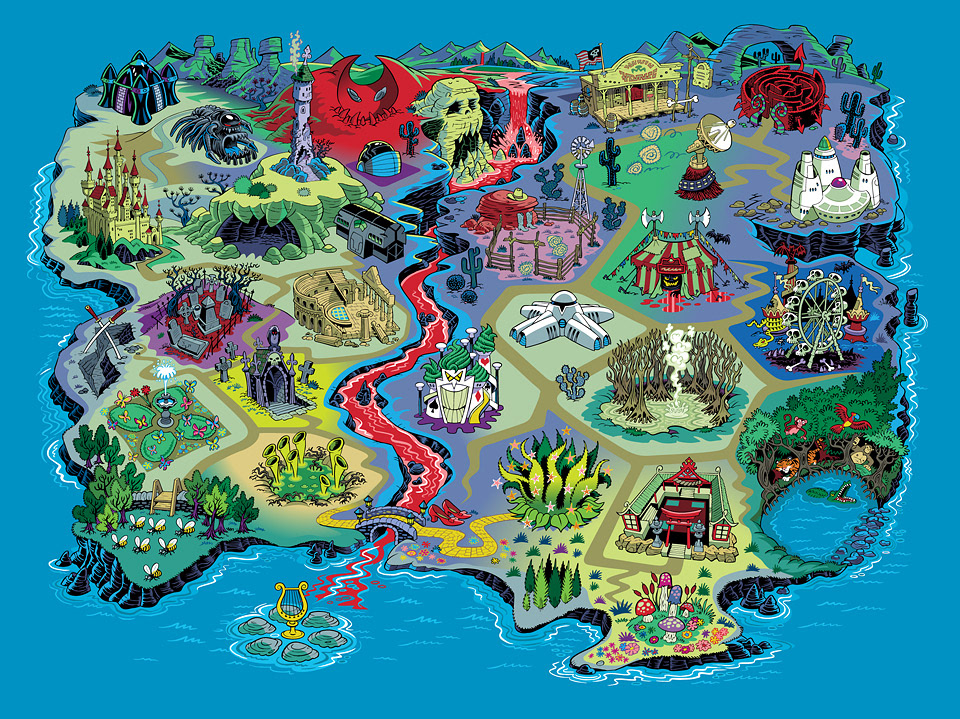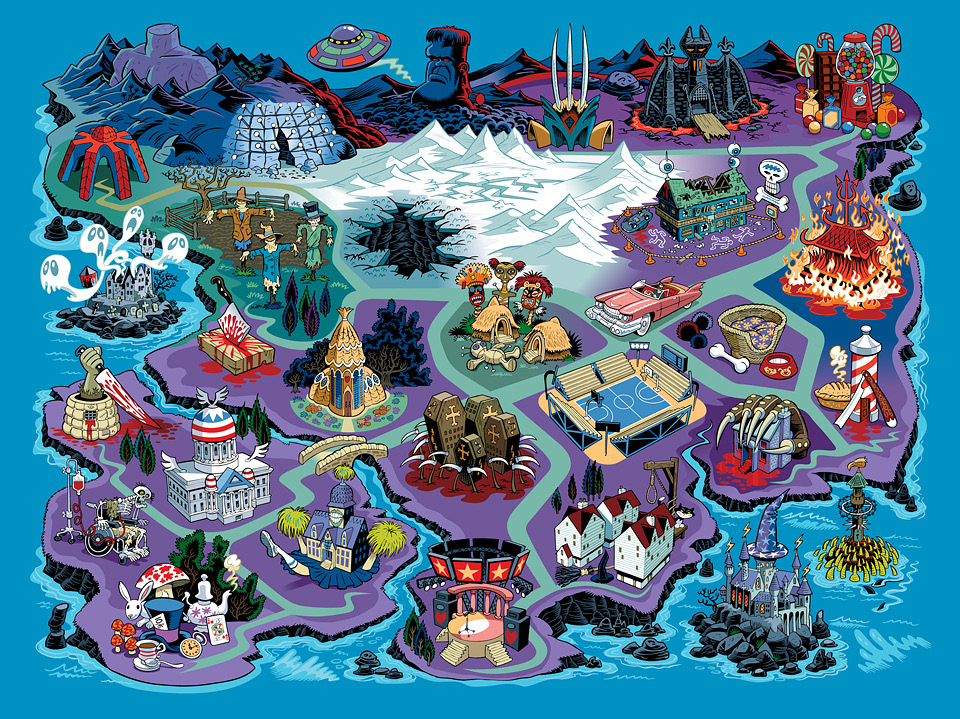 Client: 
Party City
For:
Project: Planet Party City
Role:
Concept, Planning, Creative Direction
Description:
This flash experience website was created for Party City's "Nobody Has More Halloween For Less" campaign. Influenced by theme park maps, we created Planet Party City - a fictitious online world where people could create their own fun Halloween themed maps using their Facebook friends names and profile photos. Each area corresponded with costumes sold in store and linked directly to purchase. I worked with Geo Parkin on the fantastic and fun illustrations, Jared Pervis on digital design and Mike Murray on flash programming.