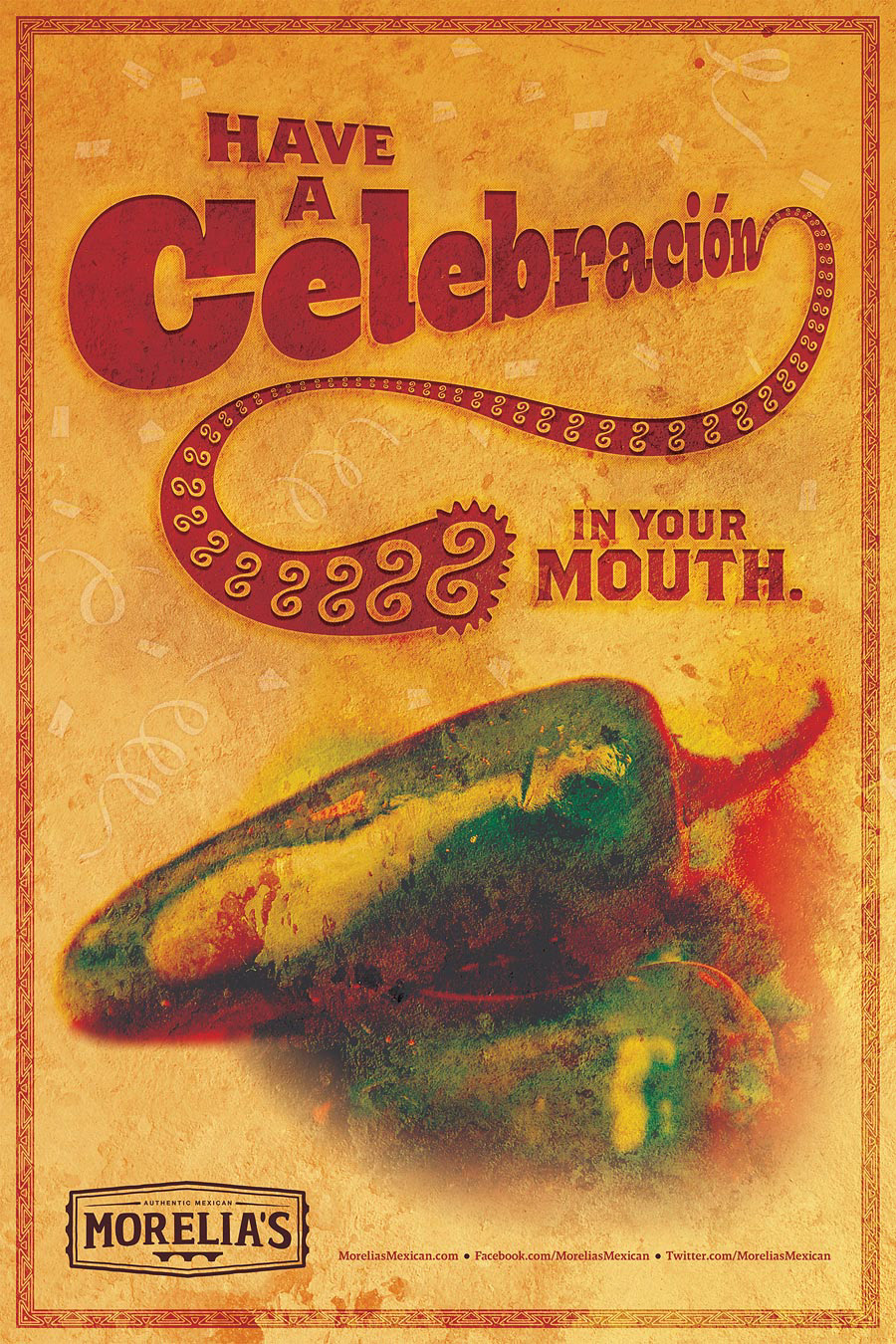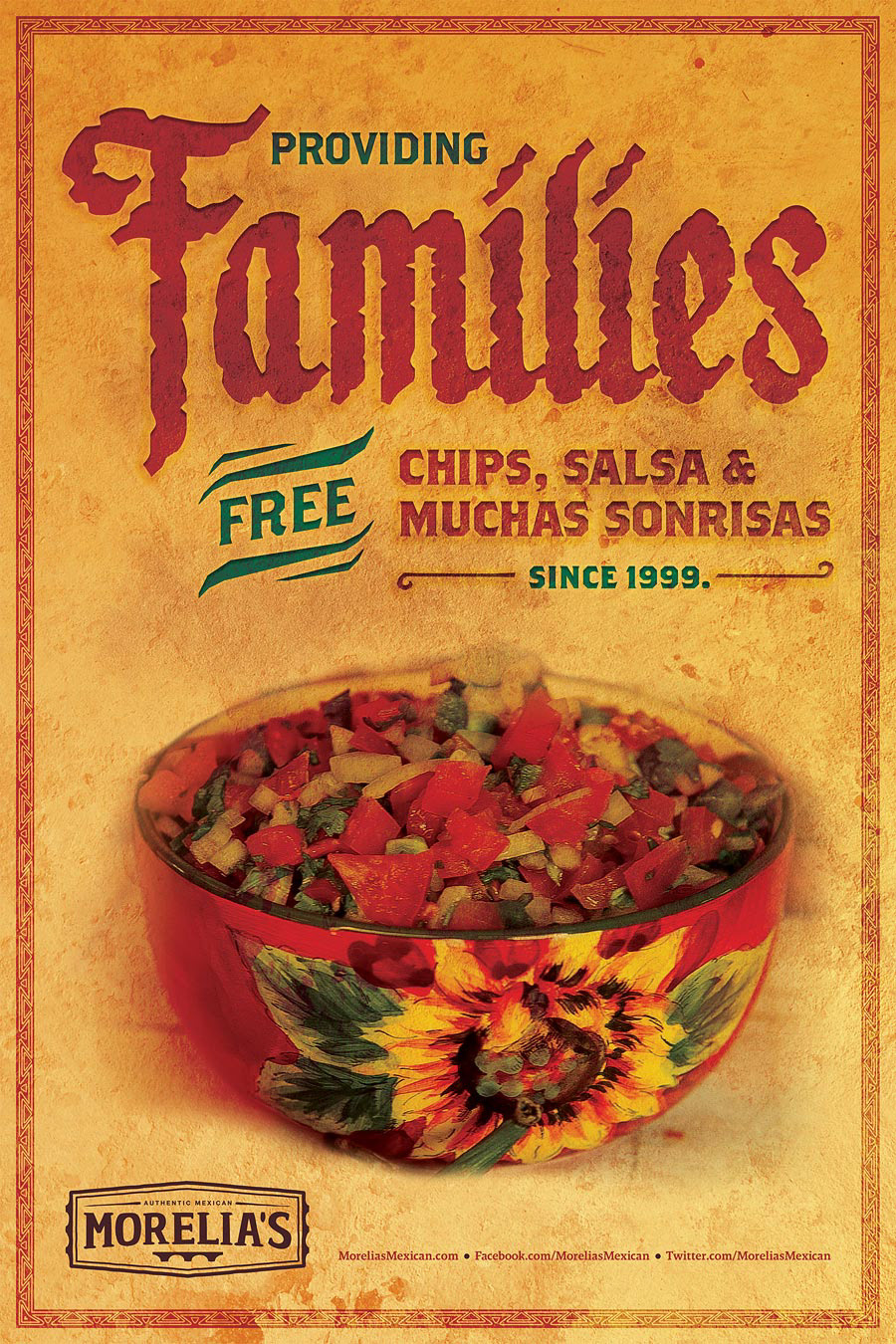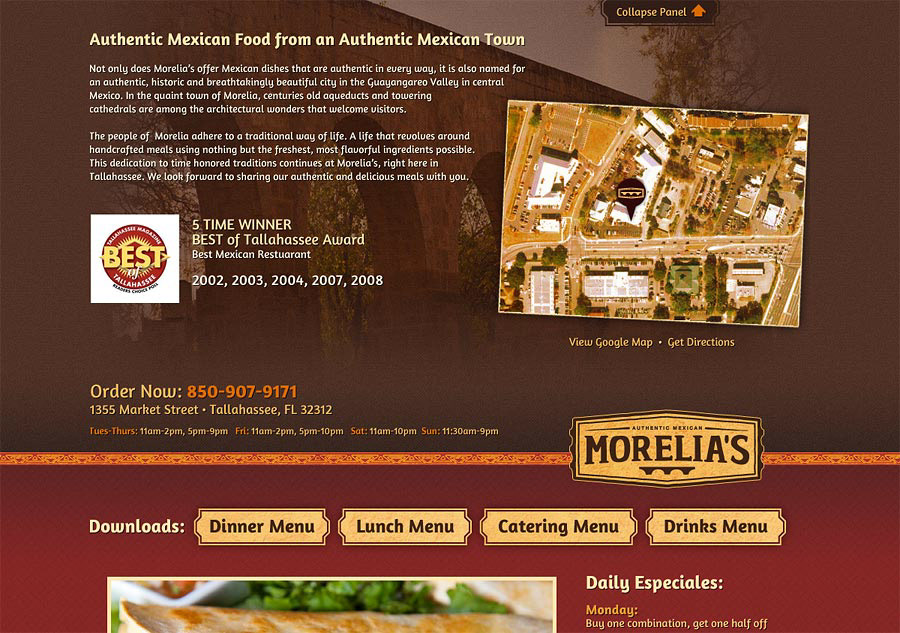 CLIENT:
 Morelia's Mexican
FOR:
 The Zimmerman Agency
PROJECT:
 Brand Design & Development, Posters, Menus, Website
ROLES:
 Creative Direction, Design
DESCRIPTION:
Morelia's mexican restaurant came in need of a complete rebranding. Influenced by mexican bullfighting posters and historical Morelian architecture, I created the direction for the campaign, designed a series of posters and the website as well as some digital billboards to promote the restaurant around the Cinco de Mayo holiday. I also directed the design of the new logo and menu created by Jamie Gay as well as great copywriting by TJ Aseltyne.
Gold Addy Award
District 4 Silver Addy Award