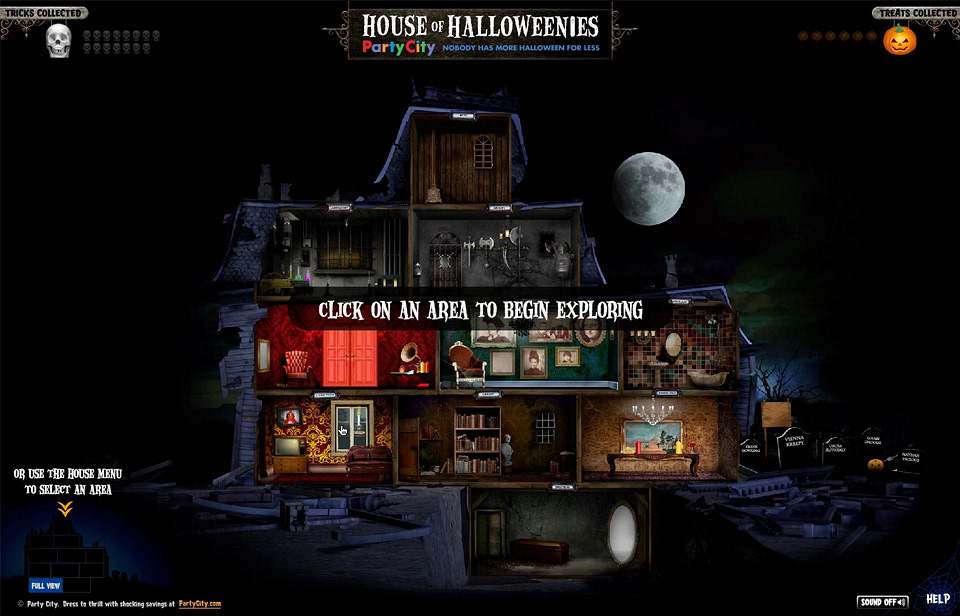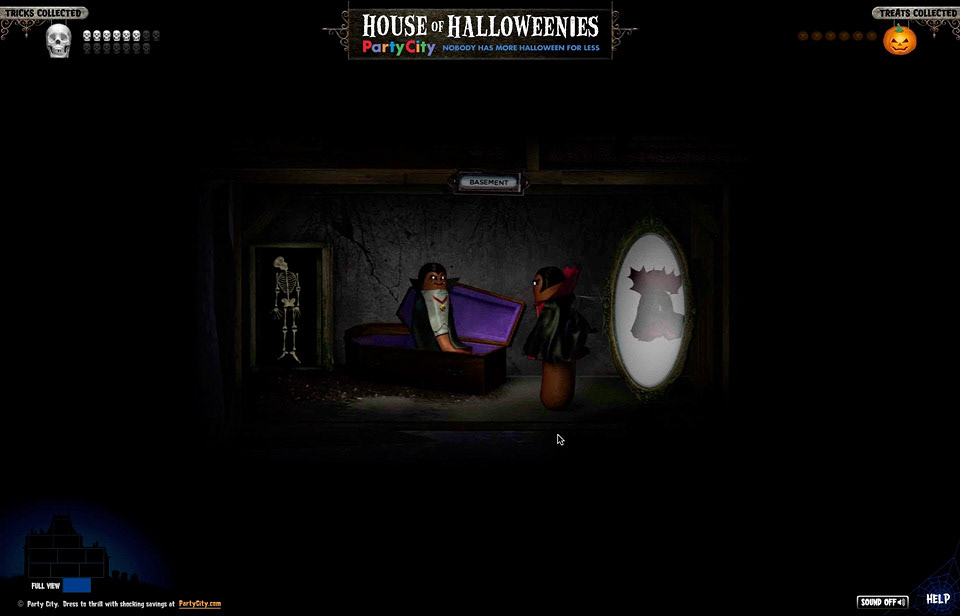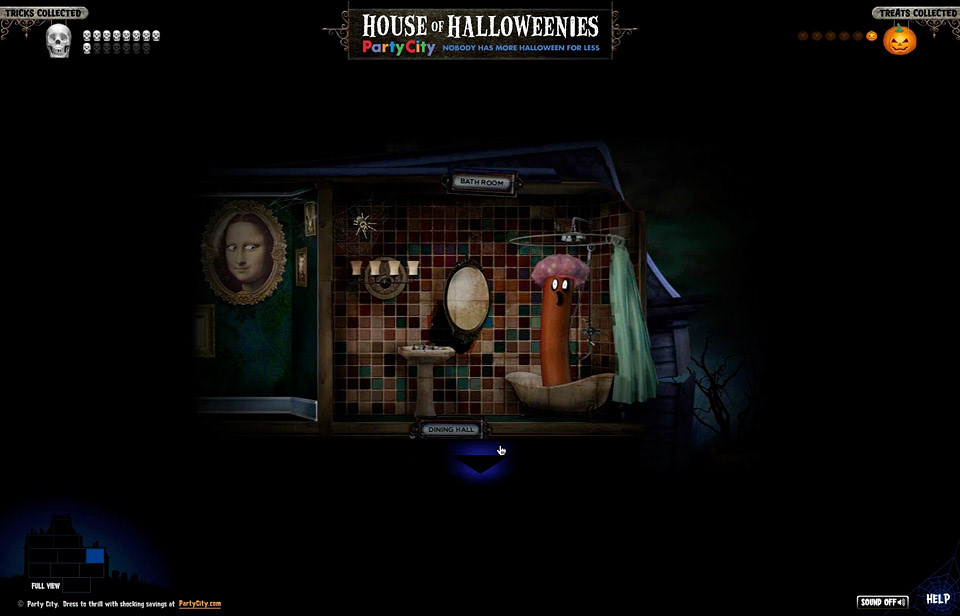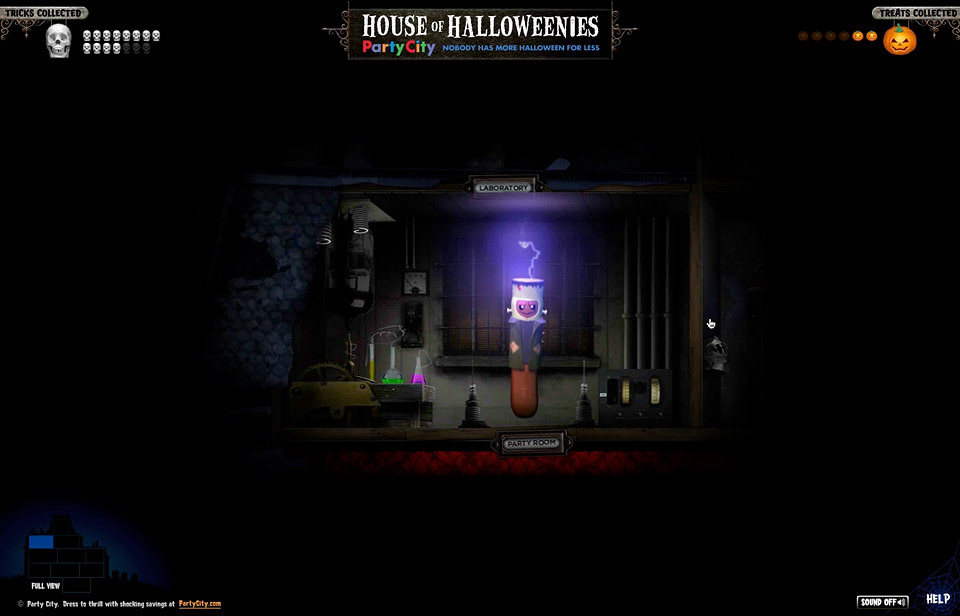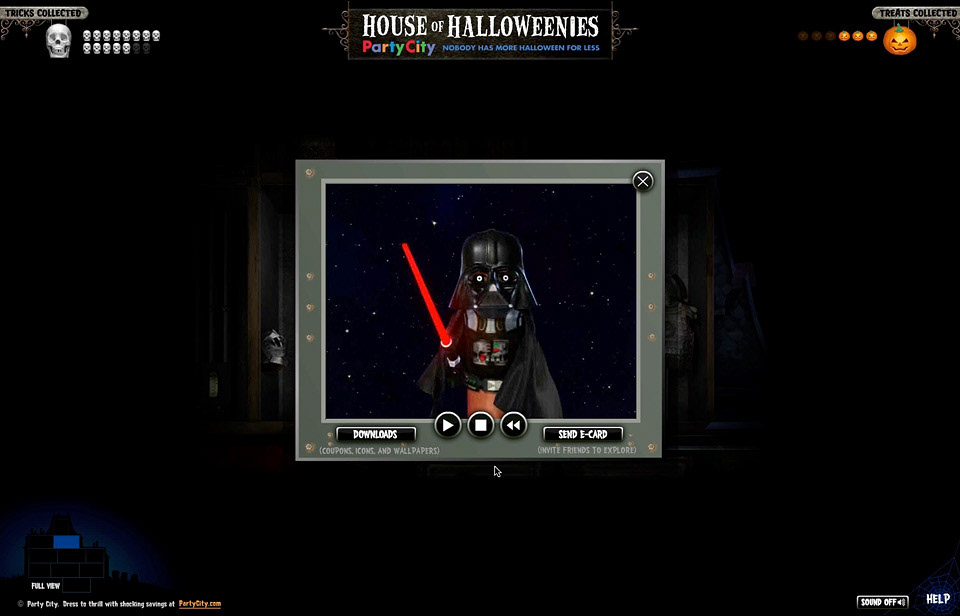 Client: 
Party City
For:
Project: HouseOfHalloweenies.com
Role:
Concept, Planning, Creative Direction, Design
Description:
This flash experience website was created for Party City's "Nobody Has More Halloween For Less" campaign. Working with NYC's Clickfire Media (who did an outstanding job with design, 3D modeling, animation and flash programming), we created the world of the Halloweenies - hot dog sized characters wearing Halloween costumes from Party City stores.

As you "trick" and "treat" around the house by exploring rooms of the haunted mansion, you will discover quirky animations and unlock digital goodies. Find all the hidden goals and unlock everything including savings at a local Party City.