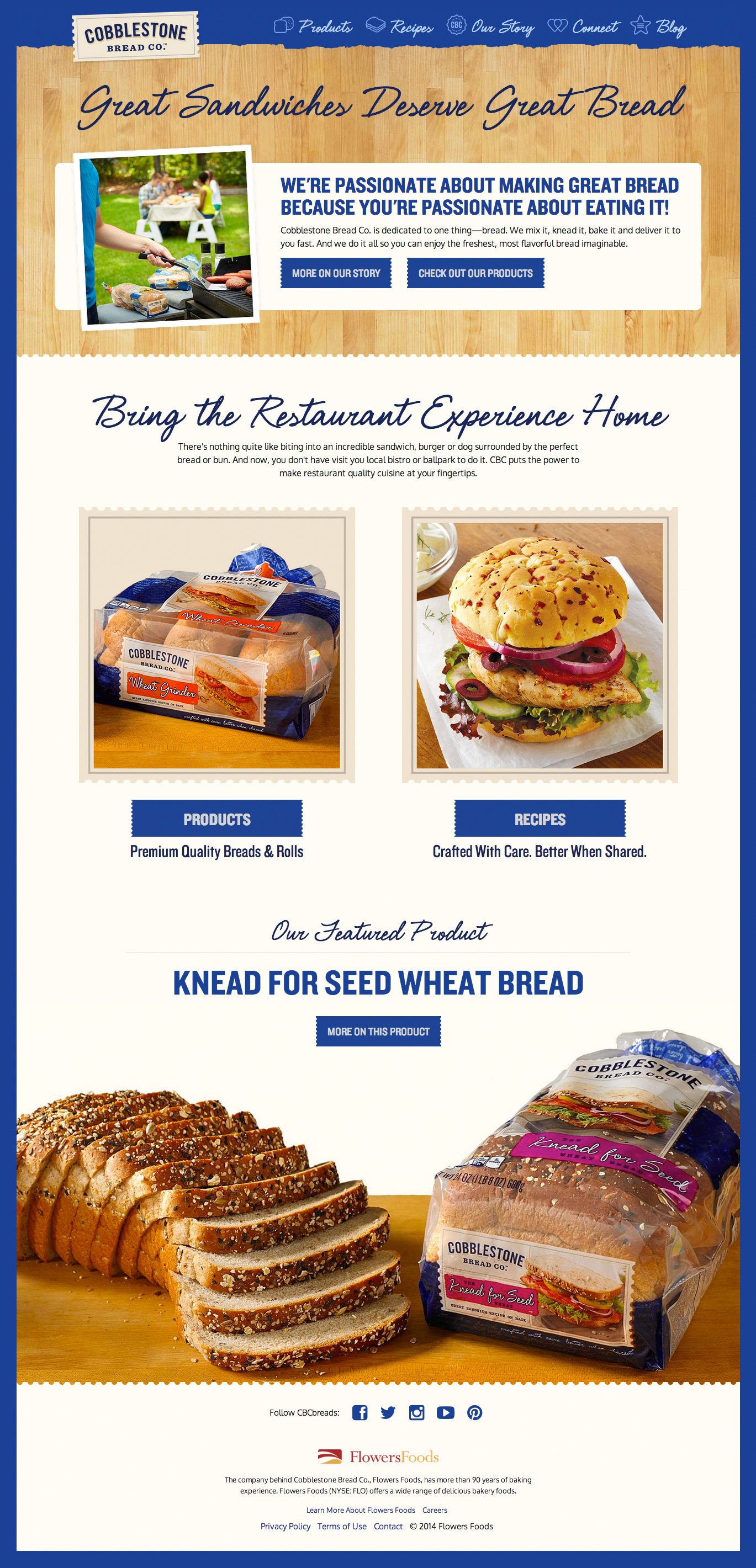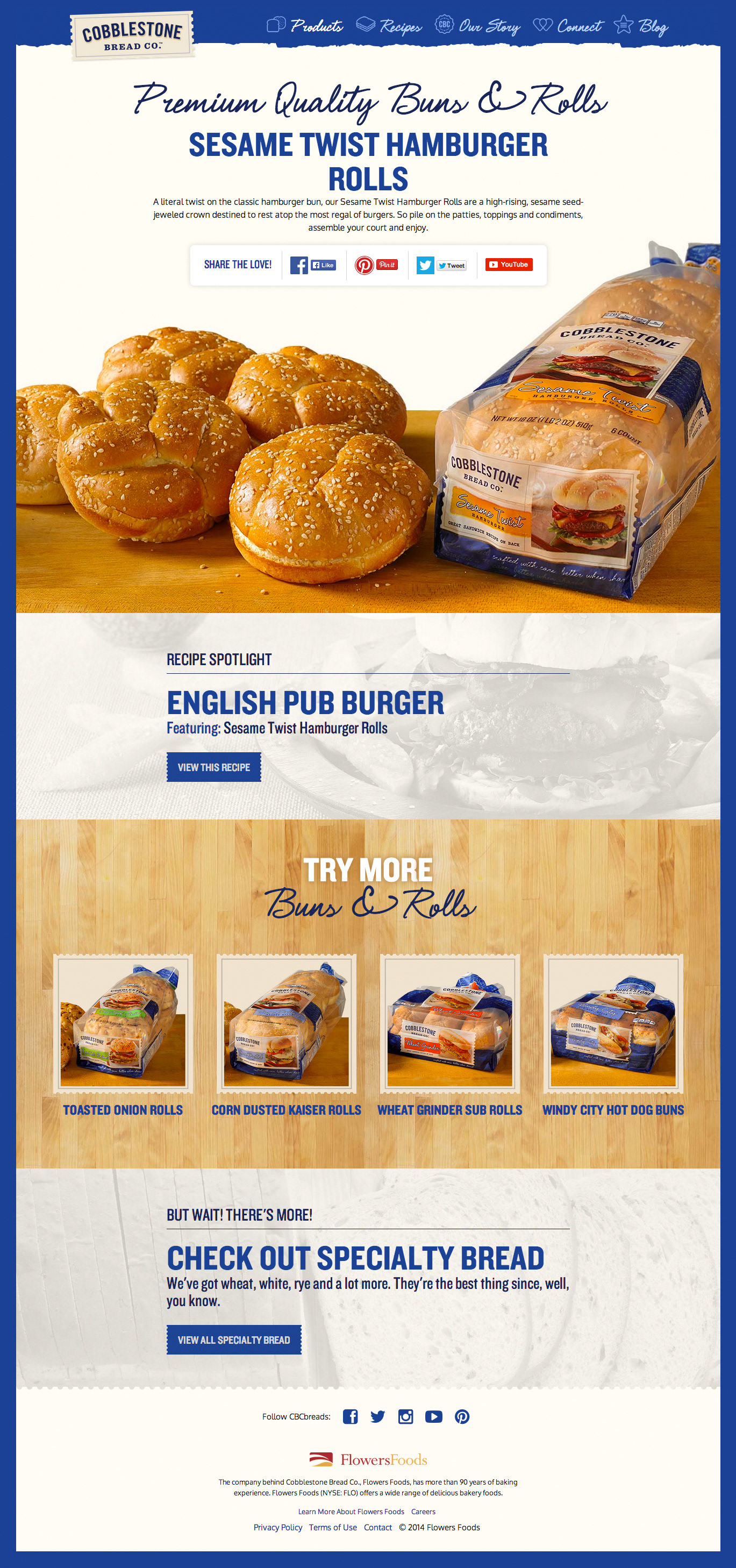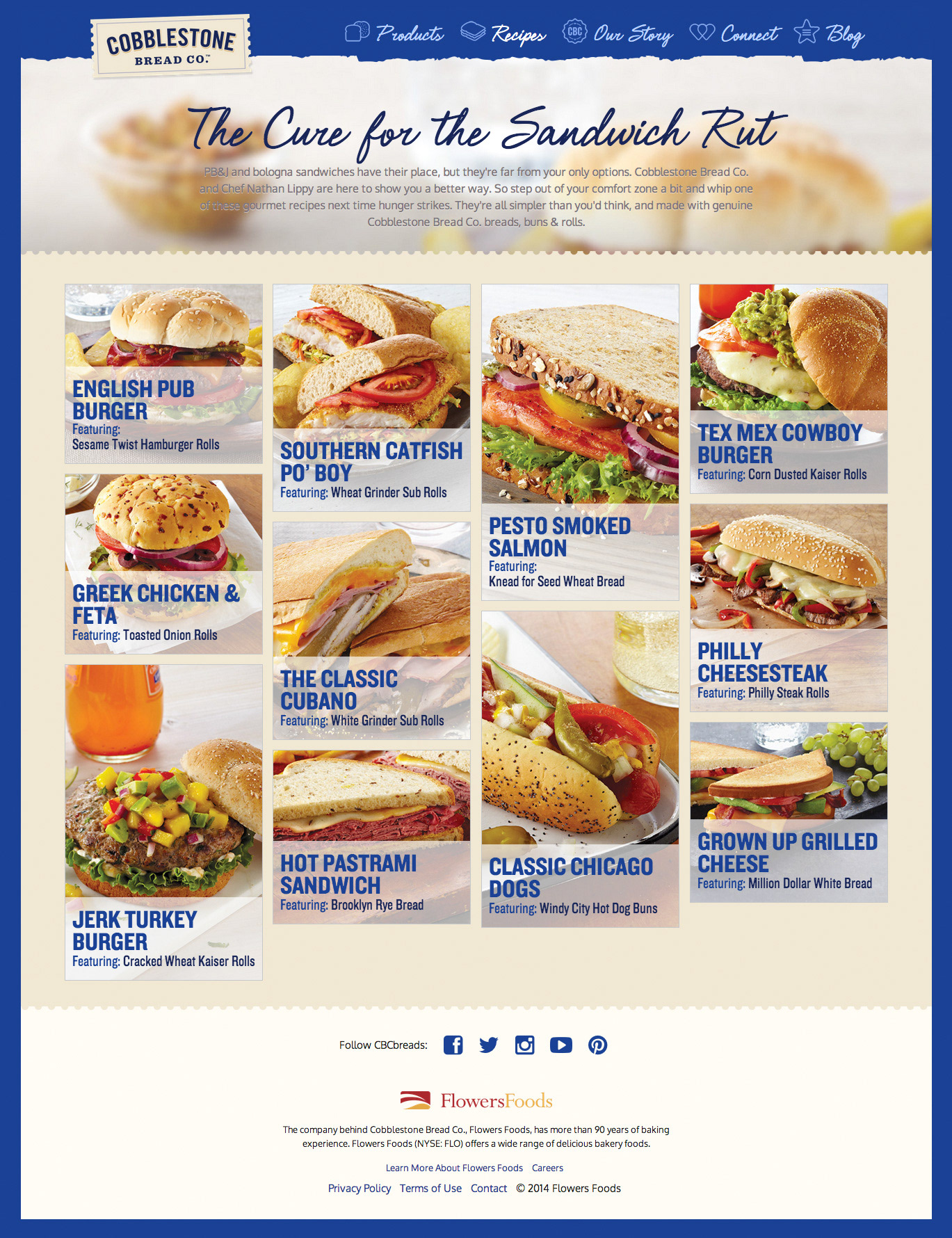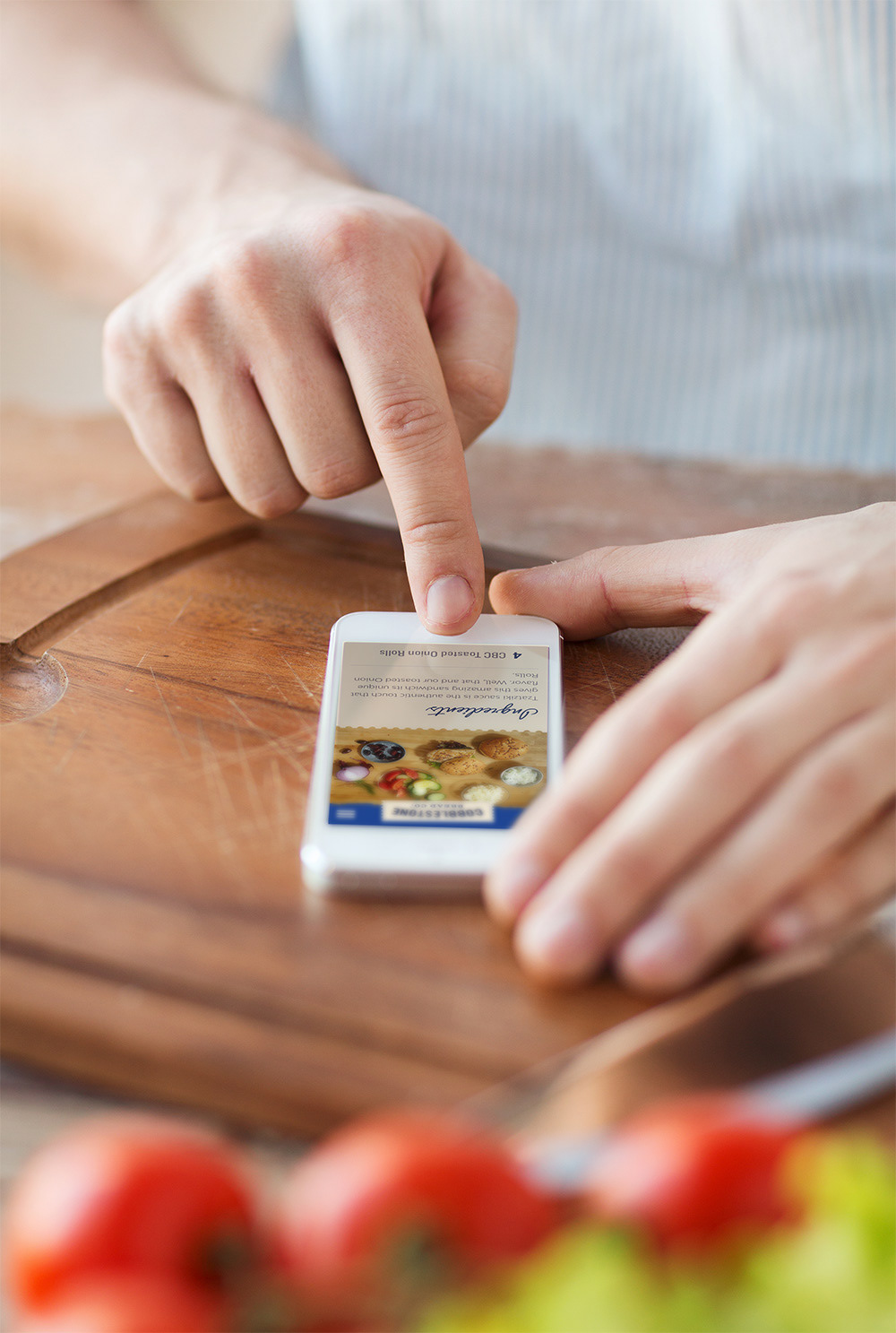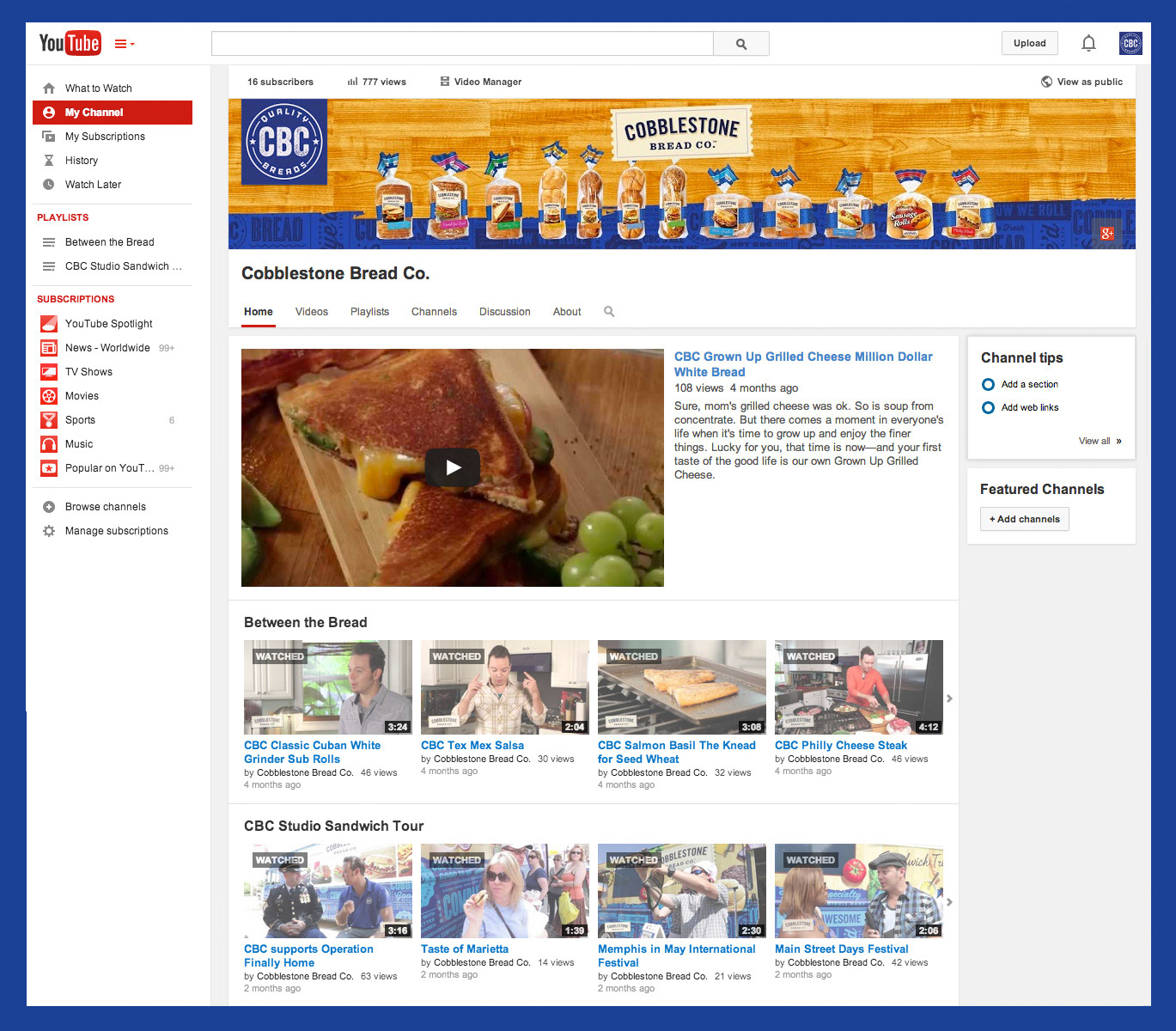 CLIENT:

 Cobblestone Bread Co.
FOR:

 The Zimmerman Agency
PROJECT:

 CobblestoneBreadCo.com (CBC.is)
ROLES:

 Creative Direction, Art Direction, Design, UX, Wireframing
DESCRIPTION:


Cobblestone Bread was a brand relaunch focused on the Millenial audience. To help reach a more modern audience, we created a media-rich website - complete with mobile-optimized recipe landing pages  and shopping lists driven by an SMS text campaign. I served as Associate Creative Director on the account, leading all design work for digital creative. I created the UX, iA, and visual design for the new website as well as art directed the web video series "Betweeen the Bread" featuring chef Nate Lippy.